Episode 1
Writer's Block w/ Drew Cohen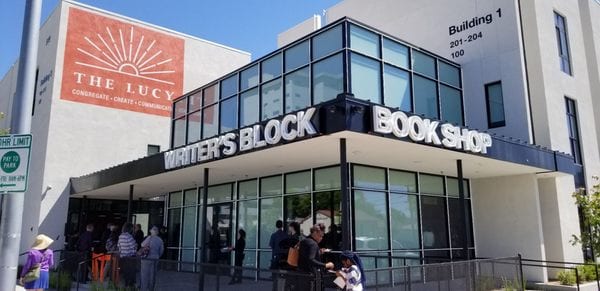 The Writer's Block is a bookshop, coffee shop, young writers' workshop, and artificial bird sanctuary in downtown Las Vegas. 
LOCATION
The Writer's Block is located on the northeast corner of 6th Street and Bonneville Avenue.
The Writer's Block
519 S. 6th Street, Ste.100
Las Vegas, NV 89101
Free parking is available in the alley behind The Writer's Block, on Bonneville Avenue, and on 6th Street south of Bonneville Avenue.
Hosts & Guests
Doug Cooper
Drew Cohen
Doug Cooper was on Rare Bird Radio in conversation with Loren Stephens on Wednesday, September 8. The recorded podcast is available on Crowdcast or watch on ByCooper.com or StoreNextDoor.us. 
read more
Rachel Swearingen is the author of How to Walk on Water and Other Stories, winner of the 2018 New American Press Fiction Prize (October 1, 2020). Her stories and essays have appeared in VICE, The Missouri Review, Kenyon Review, Off Assignment, Agni, American Short Fiction, and elsewhere.
read more