Episode 1
Writer's Block w/ Drew Cohen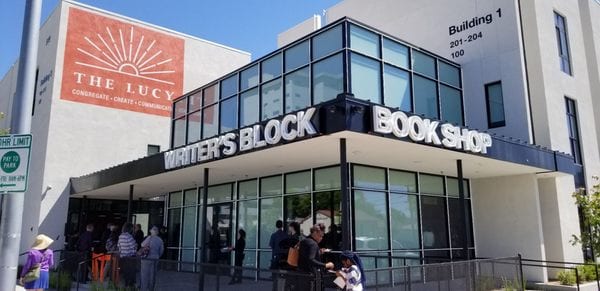 The Writer's Block is a bookshop, coffee shop, young writers' workshop, and artificial bird sanctuary in downtown Las Vegas. 
LOCATION
The Writer's Block is located on the northeast corner of 6th Street and Bonneville Avenue.
The Writer's Block
519 S. 6th Street, Ste.100
Las Vegas, NV 89101
Free parking is available in the alley behind The Writer's Block, on Bonneville Avenue, and on 6th Street south of Bonneville Avenue.
Hosts & Guests
Doug Cooper
Drew Cohen
Doug Cooper continues season 2 with Gary Lippman, author of We Loved The World But Could Not Stay: A Collection of One-Sentence Stories.
read more
Author Doug Cooper kicks off season 2 of the Store Next Door Podcast with Tyson Cornell from North Figueroa Bookshop and Emilia Rosa, author of Finding Cristina. Listen to the audio on your favorite podcast platform or at StoreNextDoor.us.
read more